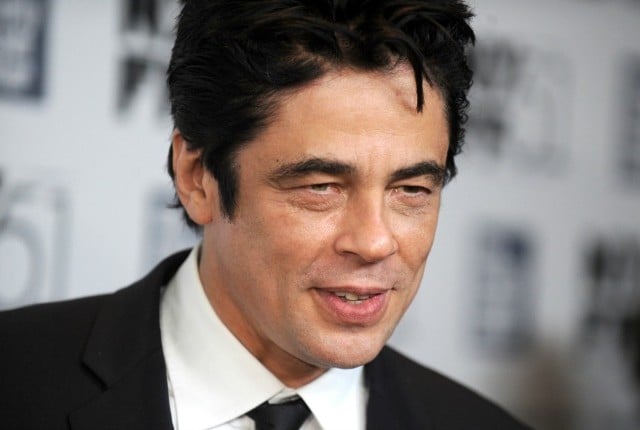 Lucasfilm and Disney have announced that two-time Oscar nominee Laura Dern and Oscar winner Benicio Del Toro have joined the cast of Rian Johnson's Star Wars Episode 8.
Along with the announcement that Star Wars Episode 8 has begun production, the studio confirmed that Del Toro, who was rumoured for a villainous role, has officially joined the project with Dern, a Lynch regular, also joining the project.
Del Toro and Dern join the returning Andy Serkis, Adam Driver, Daisy Ridley, Carrie Fisher, Mark Hammil, John Boyega and Oscar Isaac in the highly anticipated sequel.
Del Toro is heavily rumoured to be playing the film's big bad with some sites claiming that he could be a nefarious bounty hunter. Regardless, adding someone as talented as Benicio Del Toro (who turned in a fantastic performance in Sicario) is never a bad thing.
Similarly, Dern is a David Lynch regular, that should tell you pretty much everything. The Academy Award nominated actress has yet to be cast in any big films and this could be her biggest most lucrative role yet.
No other information was released as to who Dern and del Toro will be portraying.
Star Wars Episode 8 will hit theatres on 15th December 2017.