Guardians of the Galaxy 2 cast and teaser revealed
Marvel has unveiled the first teaser image for James Gunn's highly anticipated superhero sequel Guardians of the Galaxy Vol. 2 whilst confirming new cast additions.
Kurt Russell (The Hateful Eight) joins the project and whilst his role hasn't been officially revealed, the major theory and rumour is that Russell will be playing Peter Quill's estranged father.
At face value and personality wise, Russell can very easily pass as Chris Pratt's father. Both possess that smarmy and charming look and both are adept at playing the cocky good-looking guy. And the thought of them interacting, as father and son, is a tantalising one.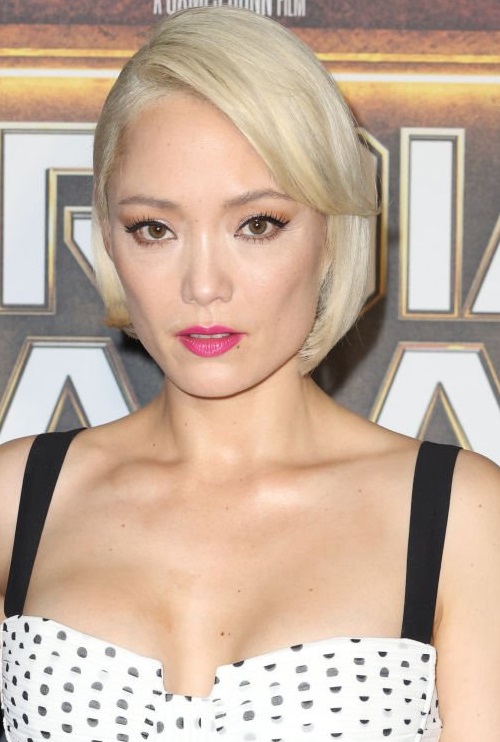 Russell is coming off an extremely impressive and critically acclaimed year; he starred in the lauded western Bone Tomahawk and leads Quentin Tarantino's upcoming The Hateful Eight, in which Russell is said to be awesome.
Pom Klementieff has also joined the cast of Guardians of the Galaxy Vol. 2 as the super heroine Mantis and will be a new member of the Guardians.
Klementieff is a relatively new actress and has mostly worked on French language films. However, she did occupy a role in Spike Lee's terrible Oldboy  remake that demanded martial art skills and a lot of physical acting.
This is signature Marvel casting 101. They take a small time or relatively obscure stars like Robert Downey Jr. and Chris Hemsworth once were and transform them into box office hits. No doubt when Guardians of the Galaxy Vol. 2 hits the name Pom Klementieff won't just be a tongue twister generated by a cheap website for World of Warcraft names but will instead roll off the tongue.
Elizabeth Debicki (The Great Gatsby and The Man from UNCLE) and Chris Sullivan (The Knick) have also joined the project but their roles have yet to be revealed.
Along with the new additions, Marvel and Disney released the first teaser image for the film featuring Zoe Saldana's Gamora, Dave Bautista's Drax, Chris Pratt's Peter Quill, Bradley Cooper's Rocket Raccoon and Vin Diesel's Baby Groot.
The big reveal here is the revelation that Groot may not have grown up into a hulking beast by the time the sequel comes around. When you think about it, this is genius. I theorised that the sequel would introduce a more literate Groot to change things up a bit but introducing a smaller more adolescent one is bubbling with possibilities as well. Visually you can have Ant-Man like action whilst Gunn can also utilise some childlike humour.
Reunited and it feels so good. #GotGVol2 https://t.co/gAhXVeUsSg pic.twitter.com/Y73KMHVuko

— GuardiansOfTheGalaxy (@Guardians) February 17, 2016
Guardians of the Galaxy Vol. 2 will hit theatres on May 5th 2017.