Swedish artist and songwriter Shy Martin (real name Sara Hjellström) has released a brand new single, "Out of My Hands." The track is SHY's first new release of 2019. A lush, mid-tempo pop gem exploring the poignant intricacies of love, SHY notes, "I wrote 'Out of My Hands' last summer together with three of my favourite songwriters: Freddy Alexander, SHY Nodi and Madison Love. The song is about leaving behind a destructive relationship that you've become addicted to. When you've been in a relationship for a long time it's easier and less painful to stay in it, rather than leave it behind, as it's so hard at the time to know who you are without the other person. I think that's the reason why people tend to romanticise destructive relationships, and why it's so easy to fall right back into them."
"Out of My Hands" follows the December 2018 release of Shy Martin's debut EP Overthinking, which has already amassed a collective 100 million+ Spotify streams. Shy Martin first established herself as a songwriter, a path that launched in dynamic fashion via her co-write and featured vocal on Mike Perry's "The Ocean (ft. SHY Martin)." Recording the vocals in one-take in her home wardrobe (after a tonsil operation!), SHY wrote the track with longtime Swedish songwriting partner, SHY Nodi, whom she has written several other songs with. The track won Spotify Sweden's 'Most Streamed Song of the Year' with a groundbreaking 550 million+ streams.
Shy's songwriting catalog has gone on to generate 2.5 billion Spotify streams including credits on "First Time" by Kygo ft. Ellie Goulding, "(Not) The One" by Bebe Rexha, "All We Know" by The Chainsmokers, "I Wanna Know" by NOTD (ft. Bea Miller), as well as songs for Jess Glynne, Astrid S,and ALMA, among others. Raised in the small town of Lerdala, Sweden, Shy Martin first began writing songs and poetry in her youth as a means of self-expression. "I was never good at talking about my feelings so I wrote them down instead," Shy describes. "When I felt sad, me and my mum wrote letters to each other about it. So expressing myself through songs came pretty naturally for me." After winning a music contest at her school at age 17, SHY signed with EMI for a period though ultimately decided to go independent.
In addition to her artistry, Shy is a champion for philanthropic causes, notably joining Spotify CEO/Founder Daniel Ek and songwriter/producer Max Martin's coveted 'Equalizer Project,' a group aiming to combat gender inequality in the music industry. Shy also participated in Bebe Rexha's 2018 'Women In Harmony' Dinner in Los Angeles, a gathering to empower female artists in music including Charli XCX, Kim Petras, and Avril Lavigne. She also performed alongside Matoma at the 2017 Nobel Peace Prize Concert.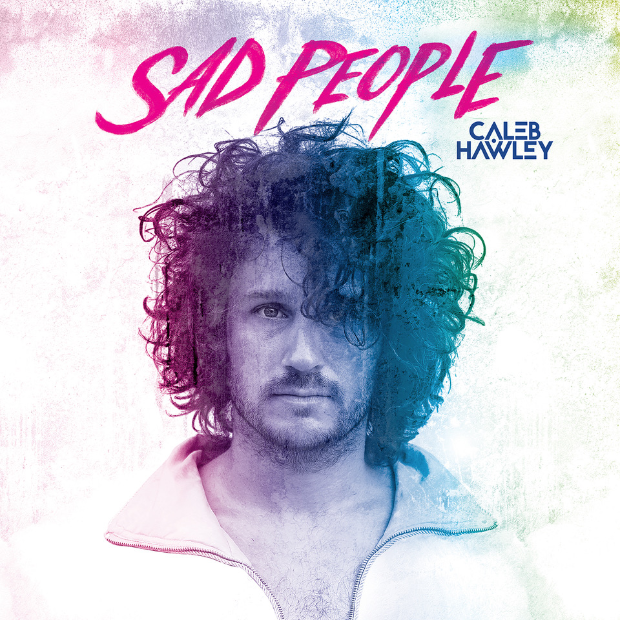 Singer, songwriter, and producer, Caleb Hawley new album,"Sad People", is out now. Caleb Hawley has been releasing music since 2014. Since then his raw lyrics and somber themes are sweetened by pop beats, androgynous vocals, and sensuality inspired by the Minneapolis sound of the 80s and dance rock.His lyrics are introspective and observational, peering at the glamorous facades in society. ​Hawley's music is elevated by stellar live performances, backed by a slew of reviews noting his onstage charisma. He forms authentic connections with an air of openness, soulful singalongs and untethered guitar work. His universal reach is evident within keen pop writing that is equal parts conflict and triumph.
Country singer, Willie Jones is thrilled to unveil his new single,"Down For It". Willie says, "'Down For It' was created earlier this year between writing sessions in Nashville and Los Angeles. You can hear the inspirations from both cities. Melodically, the song brought back memories of growing up in the 90's and I saw images of shows like "Reading Rainbow" in my head. When it was time to make the video, I thought paying homage to that show would be something cool and different. For those who remember, it should bring a smile to their face."
In support of the new music, Willie will be touring all year with key performances during Nashville's NFL's Draft Week and CMT Fest. Willie Jones, is a native of Shreveport, LA. Jones grew up loving Country music and remembers wanting to be a Country music artist as early as age 13. Jones released his first single, "Runs In Our Blood" on all streaming platforms, as well as an official music video that premiered exclusively on TheBoot.com and days later on urban juggernaut, World Star Hip Hop. "Willie Jones breaks the country music mold on many levels as a fresh new face in the industry," stated The Boot. Jones has already been featured on top Country music playlists from Amazon Music Unlimited, Apple Music, Spotify, TIDAL and YouTube Music. Jones has recently performed with the legend Willie Nelson, chart toppers The Eli Young Band as well as Shawn Mendes.
Dejhare is pleased to announce her first full-length album "Unbreakable", set for release in the late summer of 2019. Recorded at the Soundtek Studios in Campbell, CA, with all songs written and produced by Dejhare, and with co-writing and co-production support from Robert Berry, the album combines a variety of sounds to bring a refreshing new groove to the pop landscape.
With influences ranging from soft rock to world beat, and with a sprinkling of jazz and Motown, Dejhare's music is inventive and vocal-focused: "My songs are deeply expressive of personal experiences, dreams, and feelings, and the universality of these emotions. In this album, my approach was to be as open and unrestricted as possible to best enrich my emotions with music", says Dejhare. She imagines her fans "….will feel as close and connected to my songs as I feel when I sing them."
Dejhare's music has been well received as she made her debut with her self- titled EP, Dejhare, released in September 2018. Twist Online spoke about her music, saying, "There six tracks on the EP. And all of them are worth listening to.", noting that her music was "inspiring" and praising Dejhare's "dynamic voice". They called the EP "creative" and "extremely good".
Currently, Dejhare has officially released the first single off her new album, "Trust My Love". The single continues Dejhare's philosophy of the healing power of music. Be sure to follow Dejhare on social media for more music updates and stay tuned for the release of her new album, Unbreakable, out in the late summer of 2019.
neillfrazer@hotmail.com