(Photo Credit: Karri Bowman)
Los Angeles-based artist Laura Jean Anderson has released brand new single, "On My Mind." The song is an unreleased single from Laura Jean's debut EP, "Lonesome No More", released last fall via B3SCI Records. The song is rooted in a particular place of poignancy, of which Laura Jean describes:
"This song was written while I was driving from Arizona to Los Angeles. I was alone and with my dog at the time, after a string of bad shows. I was inspired by a new love that I had just dropped off at the airport and the melody and words came rushing into my head while driving on the 10 freeway. I didn't have any paper and was also driving so I would write down lyrics on my thigh to remember. Whenever I stopped for gas, I would plunk it out on my unplugged electric guitar. It was hours of putting this song together, hearing it only in my mind and my thigh covered in pen marks, but I promised myself that whatever state it was in, I would play it at my show in LA that night. I had no idea how it really would sound. I finished it, played it that night raw and unedited and the song was as is. I tried to produce it and put the band on, molding it into many genres and styles and it just never fit. Finally, I just decided to record it stripped down, as I heard it while driving in my car – exactly like the first time I played it. Tyler Chester and I (with the beautiful singers J. Blynn & Pete Harper) went into an all analog studio and cut it live, no headphones, in the room. No edits, all to tape, 2nd take. Exactly how the song was intended in my head."
https://soundcloud.com/laurajeanandersonmusic/onmymind/?utm_source=WIDE&utm_campaign=0a0358e47b-EMAIL_CAMPAIGN_2019_04_05_02_54&utm_medium=email&utm_term=0_c0ce7827d4-0a0358e47b-220154377
At the age of only 19, bülow has created an astounding body of work with her debut EP's Damaged Vol. 1 and Damaged Vol. 2, which included the multi-platinum selling hit "Not A Love Song" that has generated over 50 million streams worldwide. Since then, bülow most recent release, "Two Punks in Love," is climbing the Canadian radio charts and is on it's way to breaking into the top 10. A child of the globe, the bright-eyed Megan Bülow has grown up in five countries including Canada, Germany, the UK, the US, and recently graduated from high-school in The Netherlands. Her global presence won her the Roots 'Sweat Style' Fall 2018 campaign, as well as features in both Vogue UK and Billboard Magazine (to name a few). bülow's most recent shows include her US tour with Fickle Friends and the iHeart Radio Jingle Ball in Toronto alongside the Chainsmokers, Dua Lipa, Alessia Cara, and more.
Now she introduces her new EP, "Crystalline", which is made up of 7 songs and includes the hit single, "Sweet Little Lies" produced by Mike Wise who previously produced bülow's smash-hit "Not A Love Song." The song was written by the 19 year old artist about the idea of creating false realities and escapes. The EP features multiple producers, including bülow herself who produced the interlude track "Back OFF". On the new EP Crsytalline, bülow commented, "Through this album I get to relive feelings and emotions I won't forget even if I want to. They're out there now for the world to see. I'm proud of this moment and co-creators."
https://bulow.lnk.to/Crystalline
https://music.youtube.com/playlist?list=OLAK5uy_l8yrkN4gNlxjDe6dUwsQ5M0Cy7XrZE5qM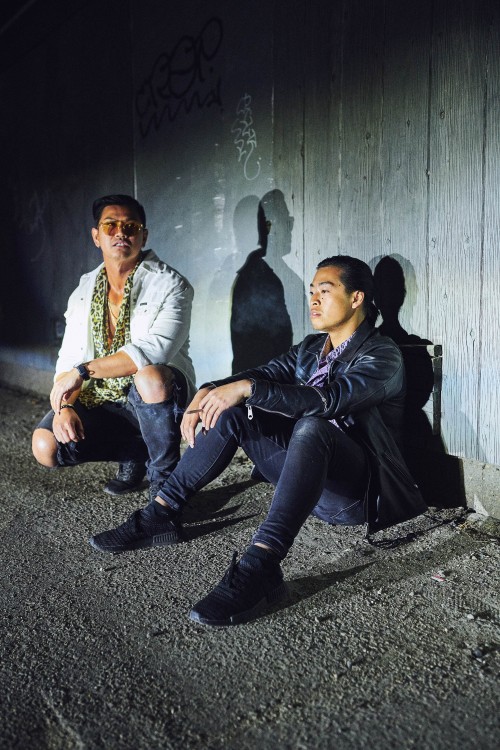 Samurai Champs have returned. Rapper Jeah and R&B singer Merv xx Gotti, both are of 1st/2nd generation Asian-Canadian heritage, which plays a large role in the upholding of their cultural roots and support of ethnic minority representation in North American music and creative culture. They've just released their new single "Poseidon", and it has a knocking drum beat and R&B-inspired guitar fills with positive lyrics about believing in your dreams. Be sure to check it out below.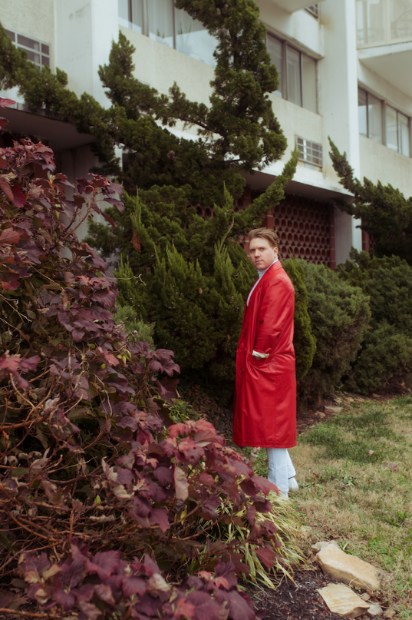 Nashville rocker MOTE aka Joe Schneider is thrilled to announce his new EP, "Get The Door", to be released on June 7th. To celebrate, he has released the first single, "World Wide Love." MOTE says, "My favorite thing about World Wide Love, because there isn't a definition, is that the phrase prompts the listener to imagine what world wide love looks like and feels like in their own mind. The song is very open to interpretation, but while I was writing it, I was thinking about how looking inside and trying to understand one's self benefits everyone else too."
neillfrazer@hotmail.com